Access 3,379 woodworking PDF plans, guides & books
Make Woodworking Simple Again!
Justwood.it is created for one purpose: to give you the best chance of completing your project quickly and perfectly!
There are many woodworking plans, guides, and books available on the net but scattered everywhere!
We decided to tackle the research work for you to provide as many woodworking PDF plans, guides, and books as possible in one place!
And of course, all these plans are free because they are already free elsewhere!
What's inside Justwood.it?
Below are the main categories of plans you'll find to download freely! Whatever you plan to build, whether large or small, Justwood.it has got you covered!
Access your free plans right now!
To access our 3,379 PDF plans, sign up and start to download the plans you need!
Type Of Projects You Can Build
Choose from thousands of projects you can start building - from small crafts to large furniture & everything in between... FREE download!
Latest Articles
Our latest articles, how-to, and guides around woodworking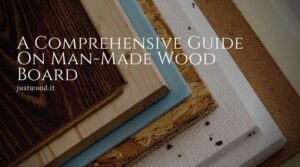 General Store any sheet material in dry conditions, stacked flat. Do not place directly on a floor surface (unless a ...
Browse woodworking plan projects